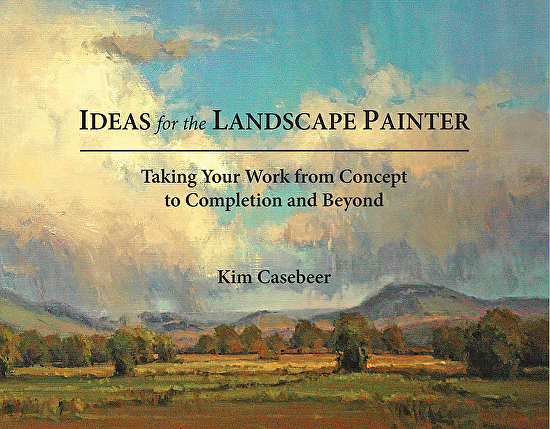 New Book Just Published
Hello painters and collectors! I have self-published a little book full of information. "Ideas for the Landscape Painter: Taking Your Work from Concept to Completion and Beyond," is a 9" x 7" softcover book in full color with 80 pages. It is a compilation of information I have gathered through experience, teaching, networking with other artists, and with those in the art business. It is packed with what I hope will be valuable tools, such as: information about the tools and materials I use to paint and why using quality materials is important, why spending time planning your design in the beginning can save you time through the process, a discussion on color theory, plus more information about evaluating your work, varnishing, preparing to ship work, and creating a stand out portfolio. Each book is signed by the artist.
This book sells for $19.95 plus shipping/tax. A tracking number will be created for each shipment. I am shipping them myself so please allow at least one week for your books to arrive. Paypal is now set up for shipping to the US and Canada. If you are shipping to another country, please message me first so I can set up the shipping. Thank you and I hope you enjoy!